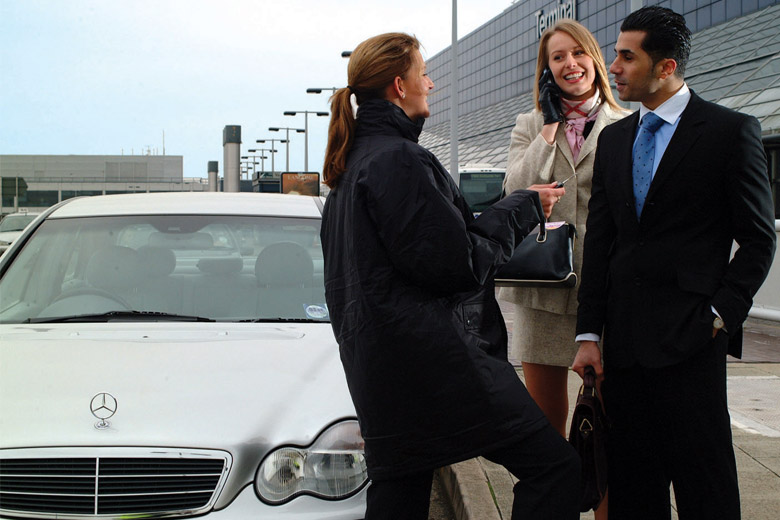 Park and Ride Premium offers you the best of both worlds; airport Park and Ride on departure and valet parking on your return. Once your flight lands, all you want to do is get home. So why not give yourself one last holiday treat and choose Park and Ride Premium.

On departure drive your car to our secure Park and Ride car park close to the airport, where we'll give you a helping hand to load your luggage onto our courtesy minibus before you sit back and relax whilst we drive you to the airport terminal in time for your flight. When you come back from your trip, we help to prolong that relaxed holiday experience by ensuring your car is waiting for you outside the terminal. You'll be back at home with a cuppa in no time.

Park and Ride Premium not only saves you time but money too. You'll get to experience valet parking without the full cost because you'll only using the service one-way. Park and Ride Premium combines convenience with low-cost prices. It's easy for us to tell you, but why not try it and see for yourselves?

Park and Ride Premium airport parking is available at airports across the UK, including Heathrow, Gatwick, Norwich and Edinburgh. For more information choose an airport from the options below.
Aberdeen Airport
Belfast Airport
Birmingham Airport
Bristol Airport
Cardiff Airport
Doncaster Airport
Dover Port
Dublin Airport
Durham Tees Valley Airport
East Midlands Airport
Edinburgh Airport
Exeter Airport
Glasgow Airport
Humberside International Airport
Leeds Bradford Airport
Liverpool John Lennon Airport
London City Airport
London Gatwick Airport
London Heathrow Airport
London Stansted Airport
Luton Airport
Manchester Airport
Newcastle Airport
Prestwick Airport
Southampton Airport
Southend Airport