Airport Parking

London City
London City Airport Parking
The best London City Airport parking prices from the experts
London City Airport has several car parks, in close vicinity of the airport which offer short and long term parking and a valet service. We offer a range of services for London City, including Park and Ride and Meet and Greet parking. Booking airport parking with Purple Parking means your journey is as smooth as possible and you can save up to 75%!
London City Airport parking
Daily London City parking
from
Weekly London City parking
from
Services at London City
Live prices shown are based two weeks ahead.
London City Airport Parking Services
Purple Parking acts as a booking agent for London City Airport car parks. As well as constantly reviewing our pricing to make sure you get the best deal, we also carry out stringent checks to ensure that the service provided is of the highest standard.
All our services at London City Airport offer great value for money and make travelling easier. We're an established company with on-the-ground experts, so you know you're in safe hands whichever option you decide is best for you.
Meet and Greet
When you use the Meet and Greet service, you will just need to drive your car directly to the terminal at London City Airport and you will be met by your own chauffeur. You won't even need to park - your chauffeur will drive your car to a secure car park at the airport, where it will stay for the duration of your trip. Then you're free to walk straight to your check-in desk. When you return from your trip, simply call the car park as soon as possible after landing and a chauffeur will be waiting to hand your vehicle back to you at the arrivals terminal so that you can head straight home.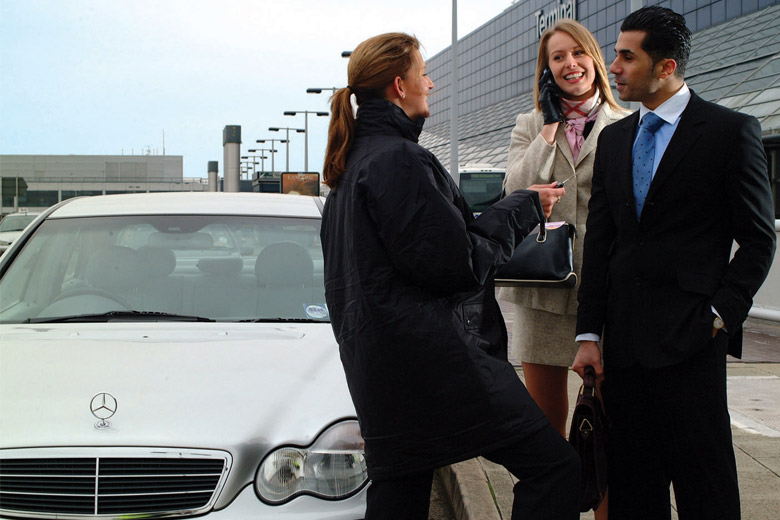 Park and Ride
When you use the Park and Ride services for London City Airport, you will just need to drive to your chosen car park which will either be located at the airport or close by. Then, once parked, you're just a short walk away from the Terminal building. On your return, your car will be exactly where you left it.
London City
London City Airport Parking