Aberdeen
Aberdeen Airport Parking
The best Aberdeen Airport parking prices from the experts
Located just 2 miles from Aberdeen Airport, the Aberdeen Airpark off-site car park is conveniently located for quick and easy access to the airport's terminal. We offer a simple, secure and stress-free Park and Ride solution for Aberdeen, operated by Aberdeen Airpark. Whatever your airport parking needs, we're here to help make your journey as quick and easy as possible, whilst saving you up to 75%.
Daily Aberdeen parking
from
Weekly Aberdeen parking
from
Services at Aberdeen
Live prices shown are based two weeks ahead.
Compare All Aberdeen Airport Car Parks
ABZ Car Park
Per Day*
Per Week*
Distance
Airpark Park & Ride
£4.32
£34.58
10 minute transfer
Park & Depart
£5.00
£39.99
5 minute transfer
Long Stay
£5.62
£44.99
2 minute transfer
Short Stay
£7.12
£56.99
2 minute walk
*All prices on this page are correct at time of writing and subject to change.A week's parking price is based on eight days parking.
Aberdeen Airport Services
Purple Parking acts as a booking agent for our partners. As well as constantly reviewing our pricing to make sure you get the best deal, we also carry out stringent checks to ensure that the service provided is of the highest standard.
Our service at Aberdeen Airport offers great value for money and makes travelling easier. We're an established company with on-the-ground experts, so you know you're in safe hands with whichever parking option you decide is best for you.
Park and Ride
Our Park and Ride service for Aberdeen Airport is located just 2 miles from the airport. Simply drive yourself to the Aberdeen Airpark car park, check in, load your luggage on to the courtesy transfer bus, then sit back and relax while you are driven the short distance to the airport terminal. Airport transfer time takes only 5 minutes.
On your return, the courtesy bus will be waiting to take you back to your car. If the weather has been cold, your car will have been demisted, defrosted, cleared of snow and checked for flat batteries.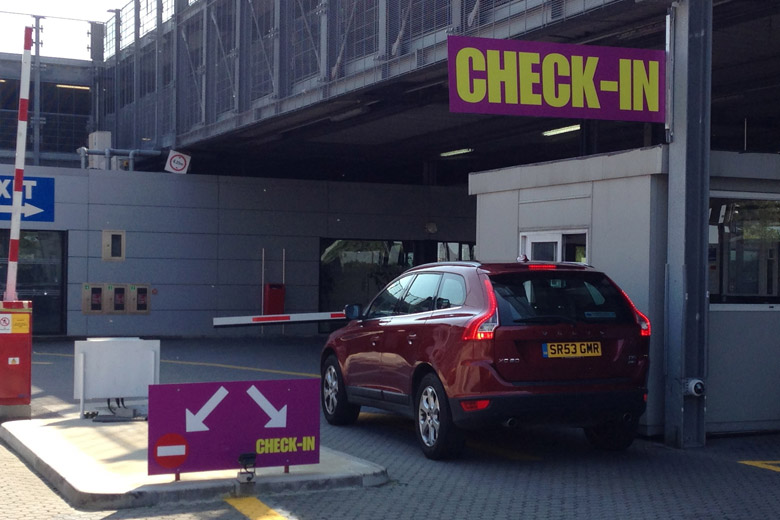 Our Park and Ride service at Aberdeen is operated by:
Airpark Park & Ride
Park & Depart
*Please Note: All prices on this page are correct at time of writing and subject to change.
Aberdeen
Aberdeen Airport Parking