Birmingham
Birmingham Airport Parking
The best Birmingham Airport parking prices - Get deals from the real experts!
If you are travelling from Birmingham Airport, we are here to meet your parking needs. We provide a secure and efficient service, taking the hassle out of your journey and making your travel easy, all while saving you up to 60%. Pre-book and enjoy cheap airport parking at Birmingham without any stress thanks to our Free Cancellation policy.
Purple Parking is able to offer 23 different airport parking options at Birmingham Airport, meaning that you are sure to find the right service to match your needs. You can choose from a range of cheaper Park and Ride or Meet and Greet options and all of our car parks are located either at Birmingham Airport or in close vicinity and only a short courtesy transfer bus-ride away. Birmingham Airport is easily accessible by car. It is located just over 5 miles south-east of Birmingham city centre.
20% off Airparks Express in the Winter Sale!
Did you know that Airparks Express at Birmingham Airport takes just 3 minutes to get to the terminal. Yep just 3 minutes!
It's one of our fastest options available and as always Airparks go above and beyond to deliver stress-free parking. Book now with Purple Parking and enjoy free cancellation and amendments.
Book now
Birmingham Airport parking
Daily Birmingham parking
from
Weekly Birmingham parking
from
Compare Birmingham Airport Parking Options:
Whether it's Meet & Greet, Self Park or airport car park you prefer, we've loads of great options for you to choose from for your parking at Birmingham Airport. Better yet, booking with us means assured savings for your BHX parking, so there's more cash on hand for fun in the sun.
Cheapest Parking Deals at Birmingham Airport
Looking for cheap Birmingham airport parking? You're in the right place. You could get your hands on splendid deals that start from just £26.21 a week. Use our handy price table below to browse popular services including Birmingham Airport Car Park 1, Airparks and Maple Parking. Book in advance with Purple Parking for the very best parking at Birmingham airport, at the very prices.
* Prices are correct at the time of writing and subject to change throughout the year. To see our live Birmingham airport cheap parking deals, be sure to make a search.
Let go of your worries, knowing that amending or cancelling your Birmingham airport parking booking is a breeze should your travel plans change.
For more info, please visit our FREE Cancellation page.
Purple Parking at Birmingham Airport
As well as our own Purple Parking Park and Ride and Meet and Greet services, Purple Parking acts as a booking agent for our parking partners (listed below). As well as constantly reviewing our pricing to make sure you get the best deal, we also carry out stringent checks to ensure that the service provided is of the highest standard.
Our services at Birmingham Airport offer great value for money and make travelling easier. We're an established company with on-the-ground experts, so you know you're in safe hands with whichever parking option you decide is best for you.
Meet and Greet
Our Meet and Greet services mean that you can get yourself and your luggage directly to the terminal doors without having to worry about parking your car or the additional hassle of a transfer. Simply drive yourself to the terminal where you will be met by a chauffeur from your chosen service. They will collect your vehicle and take it to a secure car park either at Birmingham Airport or nearby, where it will stay for the duration of your trip. When you return, call the car park soon after landing and a chauffeur will be waiting to hand your vehicle back to you once you have cleared the airport terminal.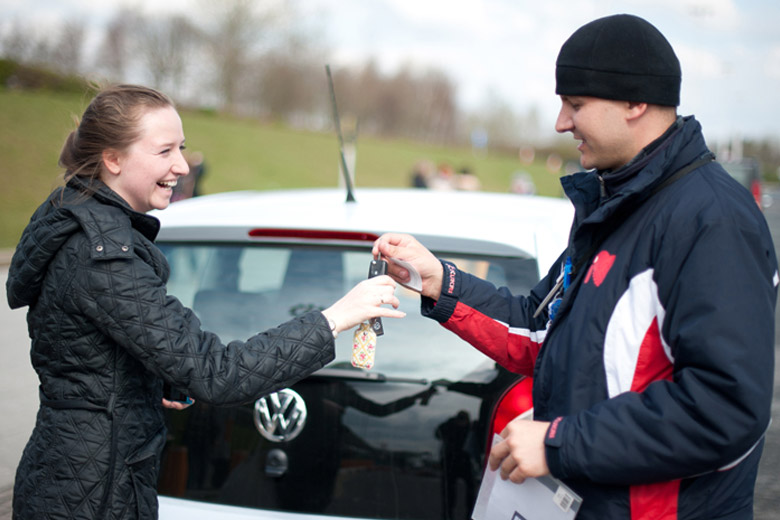 Our Meet and Greet Service is operated by:
Park Up Meet & Greet
Blue Circle Meet and Greet
Park and Ride
With our Park and Ride options, simply drive yourself to your chosen car park located either at Birmingham Airport or in the close vicinity. Check in and then either walk to the terminal or load your luggage onto the courtesy transfer bus and sit back to relax while you are driven the short distance to the airport terminal.
On your return, either walk or take the courtesy transfer bus to your car park, where your car will be ready and waiting.
Our Park and Ride Service is operated by:
Airparks Drop & Go
APH Drop & Go
Airparks Self Park
APH Self Park
Airparks Express
Airparks Charge & Go
Further Birmingham Airport Deals
An overnight stay at one of our Birmingham Airport Hotels with parking could be the perfect way for you to avoid those early morning drives to the airport; drive up the night before, get a great night's sleep and then just catch a short transfer to the airport. We offer a range of hotels with deals available on room only or room with parking packages which could save you time and money.
Why not continue the relaxation and step away from the hustle and bustle of the main terminal the following morning and book a Birmingham Airport Lounge Pass. The airport lounges at Birmingham Airport provide an excellent space for you to relax in before your flight.
Birmingham Airport Parking FAQs
Can I Amend my Birmingham Airport Parking?
Yes, it is possible to amend your booking, subject to terms and conditions. You can change dates or Carpark in a few clicks anytime up to the arrival time on the booking. There is no fee for this, you will just have to pay the extra if the new price is higher. We will refund your card if the price is lower.
How do I Cancel my Birmingham Airport Parking?
Yes, cancellation is possible with your Birmingham Airport parking. Please check the terms and conditions.
How can I save 60% on my Airport Parking?
Simply book in advance with us to access top savings on your Birmingham Airport parking. You can save up to 60% compared to paying for your parking on the day.
How Much is Drop Off & Pick Up Parking at Birmingham Airport?
If you're dropping off or picking up passengers, Birmingham Airport has several options available. Premium Set Down, for example, is located right outside the terminal building and offers the most convenient parking for those dropping off passengers at a cost of £3 for the first 15 minutes.
Birmingham Airport's Drop Off is also available and allows access to the main terminal. The main terminal can be reached on foot via a covered walkway, within 5 to 10 minutes. This is also free for up to 20 minutes, saving you time and money!
If you're meeting passengers for pick-up, then Car Parks 1, 2 and 3 are the most convenient. These multi-storey car parks are adjacent to the terminal and only a short walk from the Arrivals gate. Tariffs start from £6 for up to an hour.
Can I Book a Birmingham Airport Hotel with Parking Included?
Absolutely. To browse our selection of fabulous Birmingham Airport hotels and parking packages, head over to Birmingham Airport Hotels, and then use the search engine to see what's available for your dates.
What Happens if I Arrive Earlier or Later than Booked?
Don't worry, airport car parks expect this to happen and are prepared to accommodate your car. You may be subject to an extra parking charge for any time over the booked period (at the service's discretion).
Is Disabled Parking Free at Birmingham Airport?
Blue Badge holders can park for up to 30 minutes for free within the Premium Set Down Car Park. Most car parks also offer disabled spaces, but these are subject to a charge at the car parks' normal rates.
What is the Postcode for Birmingham Airport?
To find Birmingham Airport, use the postcode B26 3QJ.
Airport Transfers
Planning your big family trip and getting everything booked up and sorted? Not only can you book your airport parking here at Purple Parking, but you can also sort your airport transfers for when you land at your destination airport as well. You will start your holiday as smoothly as possible when you book with us, because we compare only the must trusted transfer providers globally, with a huge selection of shared and private resort transfer options available at the very best prices. Our prices start from under £5 per person one way, so make your search now to get your transfer booking underway.
Book Airport Transfers
Birmingham
Birmingham Airport Parking