Stansted Airport lounges
Stansted Airport Lounges
Stansted Airport lounges
Stansted Airport Lounges
Book your Stansted Airport Lounge Pass early to save up to 60%
If you're hoping to avoid the hustle and bustle of a busy airport then booking into one of our Stansted Airport Lounges could be just the ticket for you. Find yourself a calm space where you can put your feet up and unwind; combine it with one of our Stansted Airport Hotels and the beginning of your trip could be a little holiday of its own.
With free snacks and drinks as well as Free WiFi and entertainment the Stansted Airport Lounges are a great spot to keep you and your family comfortable while you wait for your flight.
Lounges at Stansted Airport
Live prices shown are based two weeks ahead.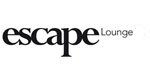 From
£25.00