Aviance Lounge Birmingham
Aviance Lounge Birmingham
Enjoy a tranquil spot away from the hustle and bustle of the main terminal.
The Aviance Lounge is a calm and quiet spot where you can unwind before your flight with free snacks and drinks, free WiFi and plenty of free newspapers and magazines.Everything you could need to really relax while you wait to fly.
Aviance Lounge Birmingham
Aviance Lounge Birmingham
Live prices shown are guide prices only and based two weeks ahead, per person. These prices are subject to change dependant on supplier availability and pricing.
Aviance Lounge Birmingham is rated 0/10 by 0 customers. Read the reviews.
Aviance Lounge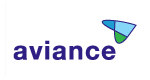 Anyone aged 12 and over is welcome in the Aviance Lounge.