Airline Camping Equipment Restrictions
Maybe you're looking to save money on the next family trip by skipping hotels and setting up a tent, or perhaps you're hoping to get back to nature by wild camping in the countryside. Are you heading to a festival overseas and wondering what you can and can't take on your flight?
With airline restrictions, transporting key items like gas burners, wood axes or even mallets can seem like a minefield and could risk you being unable to reach your destination with everything you need.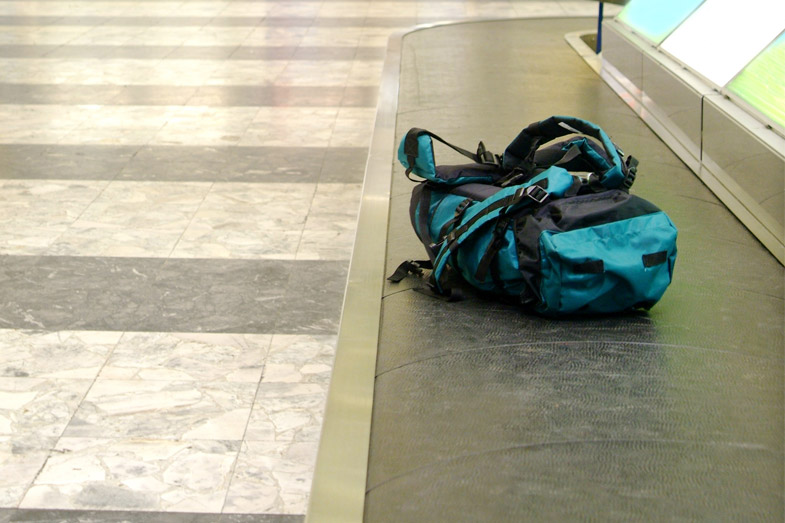 Here's everything you need to know about flying with camping equipment. We've checked the airline rules and found the following camping-related guidelines - be sure to head here before your next overseas outdoors adventure to ensure you're not tripped up by baggage restrictions.
All airlines have similar restrictions when it comes to camping gear:
Tents
The usual weight and size restrictions apply to tents in the same way they do your usual luggage. If the tent packs down to an appropriate size, then it can be checked in to the hold in place of a bag.
If you want to carry the tent in addition to your luggage, you will need to pay for an additional bag. See our page on hidden airline charges for more information.
Blades
Axes, knives and tent pegs are permitted, but only in baggage checked into the hold - under no circumstances pack them in your carry-on luggage as they can be viewed as a threat.
Fire-starters
One box of safety matches (not the strike anywhere matches) or a refillable lighter are allowed to be carried on your person onto the plane, not in the hold or in hand luggage.
Fire steels cannot be transported e.g. magnesium block fire starters.
Firelighters aren't permitted in either hold or hand luggage.
Stoves
You're not permitted to carry any type of flammable fuel on a flight e.g. liquid fuel like methylated spirits for Trangia Stoves or canisters for gas cookers.
You can't take a stove that has fuel residue - it needs to have been left to air out overnight, so take special care to ensure it's clean before travelling.
If you're unwilling to purchase fuel or gas canisters at your destination, consider taking a wood burning stove.
Rucksacks
Make sure external straps are tucked away as carefully as possible (it's often better to carry a rucksack with zip compartments for straps) with nothing strapped to the outsides when being checked into the hold.
Normally the baggage will need to go to the bag drop desk rather than putting it directly on the conveyor belt, so give yourself additional time for this before your flight.
Updated: 04/12/2018