Gatwick White House Hotel
Gatwick White House Hotel
The White House Hotel, a comfy and cosy Gatwick Airport hotel, is a 2 star AA rated hotel that's situated close to Gatwick Airport (only a 5 minute drive away!).
White House Hotel is rated 0/10 by 0 customers. Read the reviews.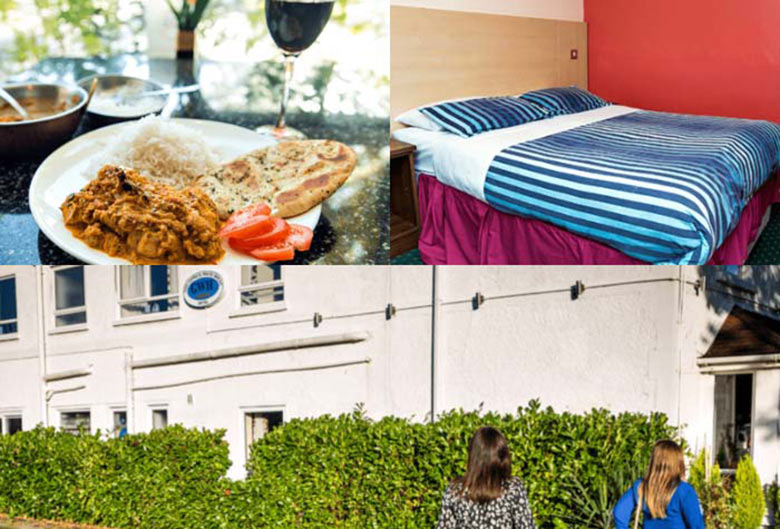 The perfect B&B near Gatwick, this hotel is ideal for having a relaxing stopover before your flight. With its reasonable prices, here you'll find all the bare necessities - and you can even indulge in a cooked breakfast!
The White House Hotel is only a 5 minute drive from the North Terminal and a 7 minute drive from the South Terminal.
Gatwick Airport Transfers and Parking
You can park on-site at the White House Hotel for the whole of your trip. Just in case the hotel needs to move your car whilst you're away, leave your keys with reception.
When you need to head to Gatwick Airport, there is a free transfer service from 9.00am - 10.00pm. For transfers outside these hours, there is a £6.00 journey fee. Transfers take 5 minutes.
Rooms
Guest rooms at the White House Hotel have the right amount of space for you to chill out in, but can be on the small side. Family rooms sleep four people, and come with a double bed and two single beds.
All rooms come with an en-suite bathroom, LCD TVs, phones, alarm clock radios, hairdryer and tea & coffee makers. You can enjoy free WiFi throughout the hotel (although some rooms don't have a strong signal).
Check-In: from 11.00am. Check-out: by 10.00am
Dining
The hotel has an on-site eatery, The Saffron Grill Bar and Restaurant which serves up breakfast and dinner. Average main meals cost around £12.00 and are hearty portions.
A Full English breakfast is served every morning from 7.00am - 9.00am, and a continental breakfast is from 5.00am to 9.00am. Breakfast is £8.50 for Full English and £4.50 for continental.
Dinner is from 6.00pm - 9.00pm every day, with a host of dishes on the menu from traditional English dishes to exclusive Indian cuisine. There's something to suit all tastes!
As well as the restaurant, there is a bar which is open from 6.00pm until 11.00pm every night.
Accessibility
The White House does not have any accessible rooms, but please call the hotel on 0800 612 3605 to discuss this further. The hotel does however have ground floor rooms where staff are on hand to help you with your luggage.
Summary of the White House Hotel:
A friendly and comfortable 2 star hotel near to Gatwick Airport, the White House Hotel lends itself as a welcoming and convenient place to stopover before your flight.
Pros
Cons

✓

Free WiFi

✗

WiFi can be weak in some rooms

✓

Free transfers from 9.00am to 10.00pm

✗

Outside of these times, transfers are £6 each way

✓

Delicious breakfast choices