Gatwick South Terminal Hotels
Gatwick South Terminal Hotels
Departing from the South Terminal? Take a look at our extensive collection of airport hotels at the South Terminal!
Ranging from familiar brands such as the Holiday Inn, Travelodge and Hilton, to independent Gatwick B&Bs such as Little Foxes and Stanhill Court.
Prices start from a little as £42.00 per night and £64.00 with parking.
With nearly 30 South Terminal hotels to choose from, there are plenty of room-only and parking packages to take your pick from. If you book early you can nab deals and make savings of up to 70%.
Gatwick South Terminal Hotels
*Prices are correct at the time of writing but please make a search for the latest rates.
Best Hotels for Gatwick South Terminal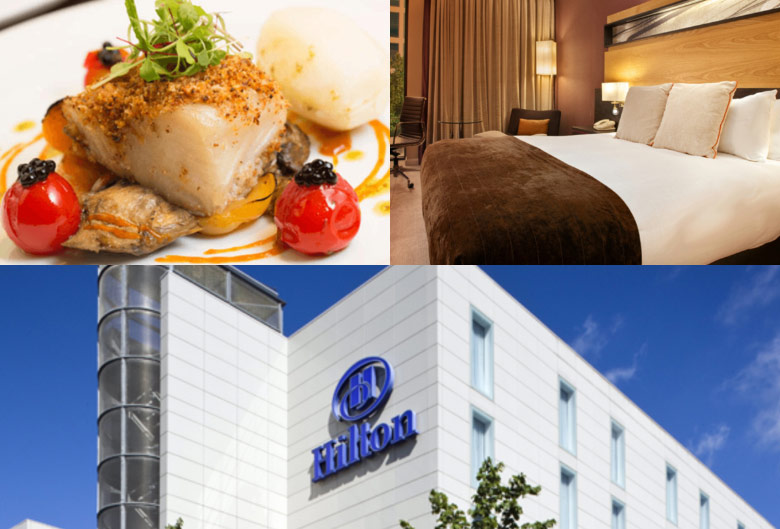 You couldn't get closer to the runway if you tried! The 4 star Hilton at Gatwick's South Terminal is one of our most popular hotels and is connected to the South Terminal via a walkway. Guest rooms have modern and pretty decor and exude everything you would expect from a Hilton hotel. The Hilton is ideal if you're flying from the South Terminal or the North Terminal.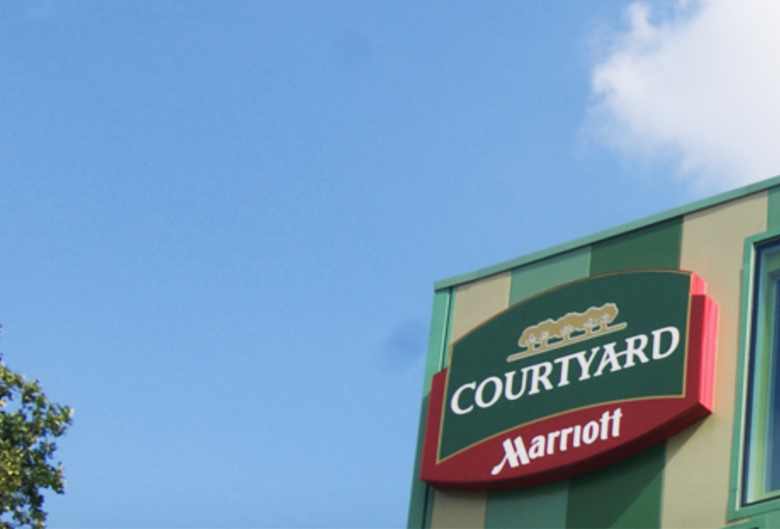 The Courtyard by Marriott is only 3 minutes from the South Terminal and is one of the newest hotels at Gatwick Airport. With fast WiFi, big rooms and a handy on-site gym, there is plenty of things for you to do during your stay. There's also an open plan bar, cafe, restaurant and lounge with a friendly atmosphere. The hotel is a 10 minute walk or 3 minute shuttle ride to the South Terminal.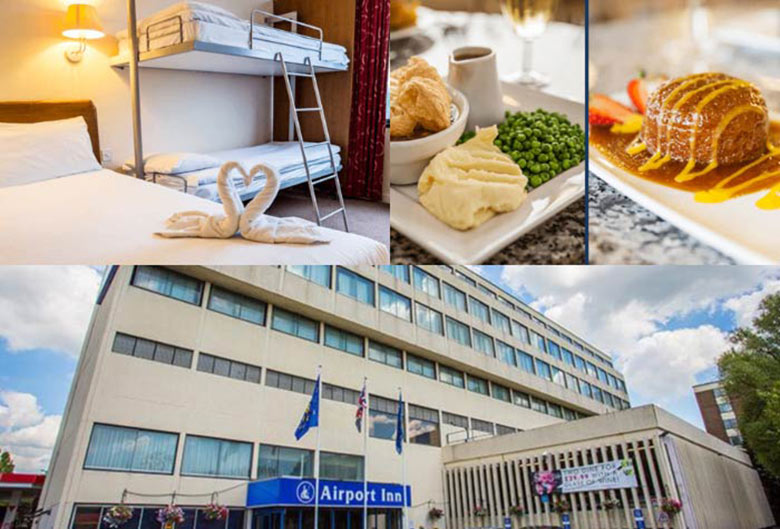 Situated just up the road from Gatwick Airport, the 3 star Airport Inn has 125 cosy and newly refurbished rooms. If you're travelling as a large family, the hotel's family rooms can now sleep up to seven people. The hotel has two restaurants with affordable menus.
Gatwick Airport Hotels with Shuttle
Get yourself from A to B easily with our Gatwick Airport Hotels with Shuttle that includes a handy timetable of all the hotel buses.
Gatwick South Terminal Hotels
Gatwick South Terminal Hotels