Little Foxes Hotel
Little Foxes Hotel
A cosy rural retreat, the 3 star Little Foxes Hotel is nestled in stunning countryside surroundings and is the ultimate excuse for you to relax.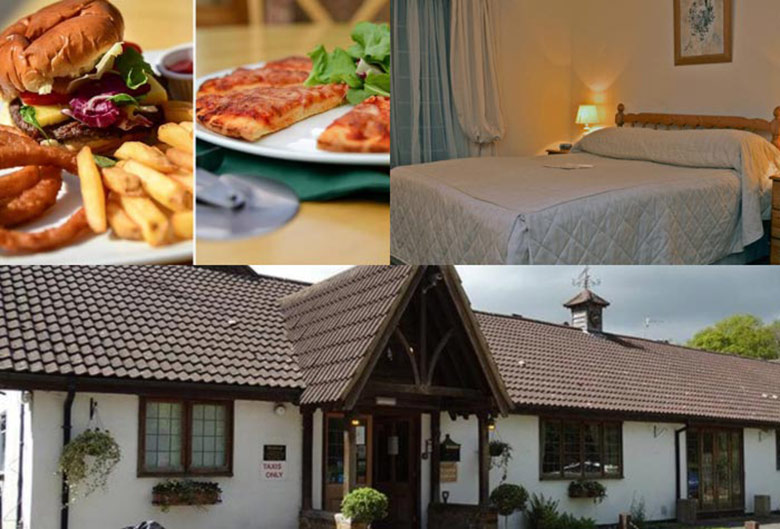 The Little Foxes Hotel is a charming country lodge that lends itself as the perfect pre-holiday escape, and it's only 10 minutes from both Gatwick terminals. This Gatwick Airport hotel is renowned for its friendly and welcoming service that really sets it apart from the bigger airport hotels.
Gatwick Airport Transfers and Parking
The package on offer at Little Foxes is: Parking at the Hotel.
Parking at the Hotel includes parking at Little Foxes Hotel. Park up in one of the hotel's bays and hand your keys into reception in case your car needs to be moved when you're away.
Ask reception to book you a taxi to take you to and from Gatwick; the cost ranges from £11.00 to £19.00 depending on the size of the taxi.
Rooms
Little Foxes' guest rooms ensure you'll be relaxed in no time at all. Your cosy room comes with a big en-suite bathroom, and is both clean and comfy. Triple rooms come with one double bed and one single bed. Family rooms come with one double bed and two single beds, and sleep up to two adults and two children (aged 16 and under).
Rooms come with: an en-suite bathroom, free WiFi, TV, tea & coffee maker and a hair dryer.
Check-In: between 3.00pm and 11.00pm. Check-out: by 10.30am
Dining
The Little Foxes Restaurant is open Monday to Saturday from 5.00pm to 11.00pm (closed on Sundays). On the menu are a range of meals - including child-friendly options. Dishes include pizza, curry and burgers.
Breakfast is served daily from 2.00am until 9.30am. Little Foxes' continental breakfast includes cereals, juices and hot drinks, and ideal if you've got to be up for a super early flight.
Accessibility
Ground floor rooms at Little Foxes Hotel have wide doors and walk-in showers. Call Little Foxes on 01293 529 206 to discuss any questions or requirements.
Summary of Little Foxes Gatwick:
A beautiful rustic lodge located amongst peaceful woodland, the Little Foxes Hotel is affordable 3 star accomodation that's only 10 minutes from Gatwick Airport.
Pros
Cons

✓

Serene woodland location

✗

Some rooms small

✓

On-site parking

✗

Transfers cost up to £19.00

✓

Friendly staff

✗

Decor is tired in places